Colchester on the Occoquan
Colchester is the colonial port town on Mason's neck that witnessed the passage and encampments of the allied French and American armies on their way to and from Yorktown, Virginia in 1781 and in 1782. The town provided a route to an Occoquan River ford for the livestock crossing and a ferry for soldiers crossing the Occoquan River.
This map below, drawn by Rochambeau's cartographer, Louis Alexander Berthier, depicts the campsite at Colchester to be used by the allied overland baggage train and armies during their passage to and from the battle at Yorktown. The campsite was located a mile north of Colchester next to Giles Run.
In the times of the Washington Rochambeau army passage followed the Post Road or Kings Highway, today Old Colchester Road, but then equivalent to Interstate-95.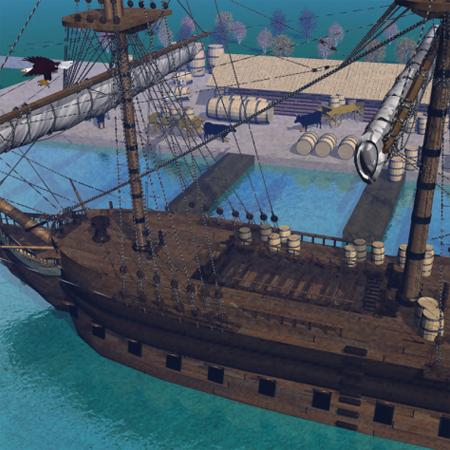 The Colonial Tobacco Port of Colchester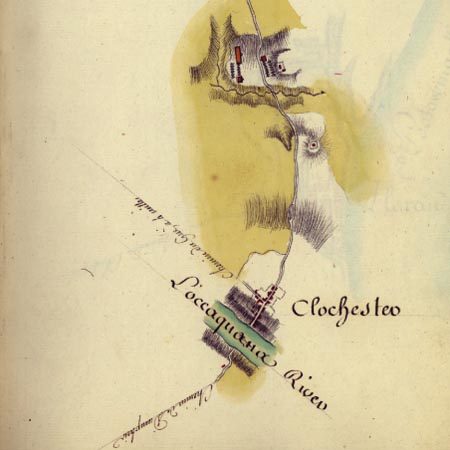 Map of Camp at Colchester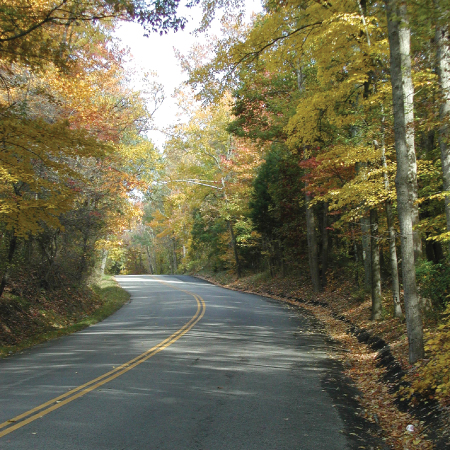 A portion of the Colchester Campsite as seen today on Old Colchester Road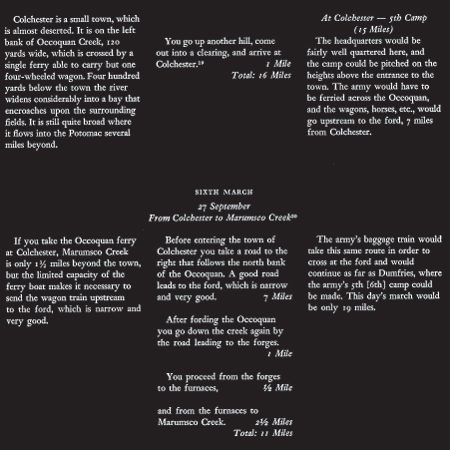 Berthier's Itinerary for Passage Through Colchester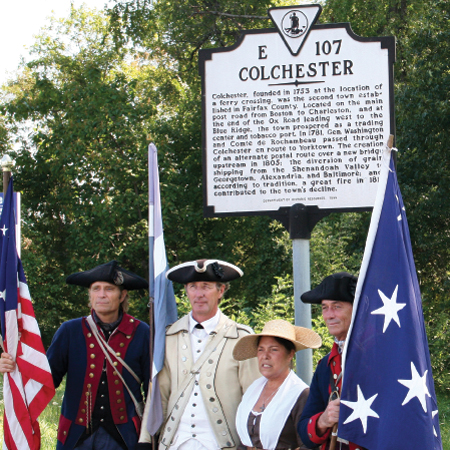 These reenactors passed through Colchester on the anniversary date of September 27, 2006.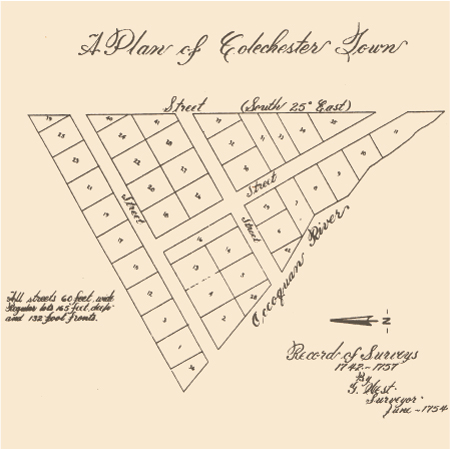 Original town plat of Colchester in 1754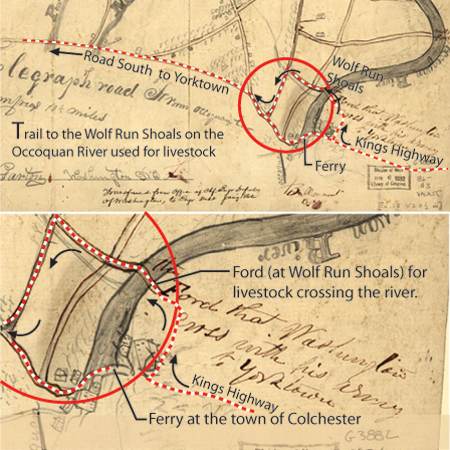 19th century map provided courtesy of the Library of Congress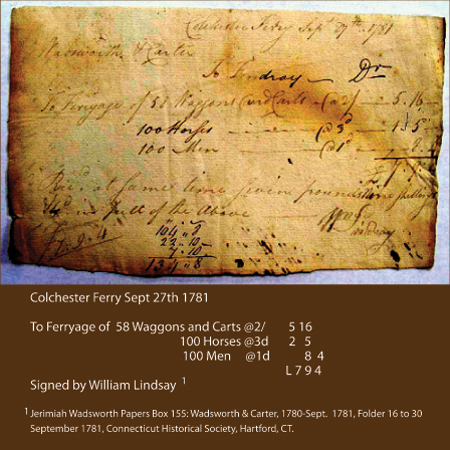 1781 Ferry Crossing Receipt for transport of 58 wagons, 100 horses, and 100 men across the Occoquan River